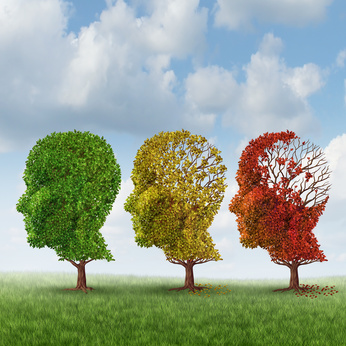 "Our findings show that the loss of oestrogen in menopause doesn't just diminish fertility.
 It also means the loss of a key neuroprotective element in the female brain
and a higher vulnerability to brain aging and Alzheimer's disease."
Dr. Lisa Mosconi
"We urgently need to address these problems because, currently, 850 million women worldwide are entering or have entered menopause," she warns. "Our studies demonstrate," Dr. Mosconi says, "that women need medical attention in their 40s, well in advance of any endocrine or neurological symptoms."
There may be a "critical window of opportunity when women are in their 40s and 50s, to detect metabolic signs of higher Alzheimer's risk and apply strategies to reduce that risk."
She also offers examples of such potential strategies, saying that "women may need antioxidants to protect their brain activity and mitochondria in combination with strategies to maintain oestrogen levels."
Antioxidant-rich foods, such as flaxseeds, and exercise may help to maintain healthy oestrogen levels, she suggests.
Regarding hormone replacement therapies, Dr. Mosconi explains, "We believe that more research is needed to test their efficacy and safety at the very early stages of menopause, and to correlate hormonal changes with the risk of Alzheimer's."
Source: http://bit.ly/medicalnewstodayMenopAlzh
Please Bear With Me!
I'm just in the throes of  rebuilding my website right now and putting new systems in place.
I'm adding fresh new content as fast as I can.
Meantime, if you're enjoyed what you've read on my site so far, please sign up to my e-newsletter mailing list.
I'll add you to my mailing list, answer your questions, along with some more super "Holistic Health & Life Hacks" to help you to dramatically improve your health!