How Can You Boost Your Energy Fast?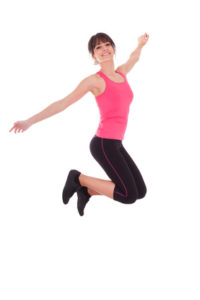 Simple!
Make a list with 2 columns.
In the 1st column. Write a list of "Things That Drain My Energy" and list all the things that drain your energy.
In the 2nd column. Write a list of "Things That Boost My Energy" and list all the things that boost your energy.
Here are some examples to give you some ideas –
but it's important for you to create your own personal list :
Things That Drain My Energy
Getting dehydrated – not drinking enough water.
Too much junk food/processed food.
Skipping meals.
Drinking too much alcohol (more than 3 glasses a week).

Lack of sleep (less than 8 hours a night)

I never seem to find the time to exercise.
Working too hard – not taking enough breaks during the day & holidays.
I no longer enjoy my job and don't look forward to going to work.
Feeling stressed and overwhelmed.
Being a perfectionist – setting unrealistic goals.
Worrying about worse-case scenarios happening.
Not being able to say "no" to things I don't really want to do.
The glaring light of a tablet, smartphone or computer before bed that disrupts the brains natural sleep-wake cycle.
My home or workplace is cluttered and disorganised.
There are people in my life who drain my energy.
Something about my physical appearance bothers me.
I'm spending more money than I'm earning. I have money worries.
Things That Boost My Energy
Regular exercise – If time is short, take a 10 minute brisk walk around the block for a quick energy boost.

Go for a run, play tennis, go for a bike ride, do some yoga – whatever fun exercise you enjoy.
Choose your favourite way to de-stress – yoga, meditation, spend time in nature, write in your journal.
Stay hydrated with 6 – 8 glasses of filtered or spring water.
Eliminate caffeine after 2pm, as it stays in the system for hours after you drink it.
Drink Green Tea, Rooibos Tea or Matcha tea. They are anti-ageing and help fight fatigue.
Eat a high-protein breakfast to keep you sustained for the morning.
Eat fresh, home-cooked food regularly.
Have a protein snack in the mid-morning & afternoon.
Eat an abundance of vegetables each day.
Eat Chia seeds – They help to keep your energy up and keep you alert, fight fatigue & inflammation.
Take your vitamins and minerals, fish oil, vitamin D etc every day.
Stop eating 3 hours before bedtime.
Make time for connecting with close family or friends – talking, arranging dinner parties.
Take a power nap – Power naps boost brain power & improve mental performance.
Help others and volunteer – so personally rewarding.
Dab a few drops of peppermint oil on my wrists when my energy is lagging.
"Brainstorm" & write out your own personal list.
Then each day : 
Let go of 1 thing that drains your energy
&
Add 1 thing that boosts your energy.
Who Doesn't Want More Energy?
The exercise above is just one quick, fun way to improve your energy fast.
Sign up for my e-newsletter where I'll be discussing so much more about Energy in all it's forms including :
Emotional Freedom Techniques
Energy Medicine
Energy Healing
Energy Tips
and so much more!
Also, as an extra bonus,  I wanted to share with you this fabulous video
"How To Boost Energy Naturally – The 5 Best Natural Energy Boosting Foods"
by Dr Josh Axe – that I know you will enjoy! :