How Meditation Can Make A Difference To Your Life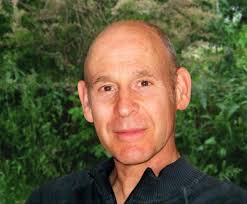 William Bloom – Meditation Workshop
Well, what can I say?  – William Bloom was a person on my list to learn more about for quite some time.
His fabulous Workshop "How To Teach & Lead Meditation" didn't disappoint.
Apart from all the wonderful insights – what a genuinely lovely, warm,  full of good humour, man!
Why Complicate Meditation?  Just Keep It Simple
There are so many books and Workshops out there that just seem to complicate the whole topic of Meditation, but William distilled it all down for us with his gentle guidance.
What a great way to start – getting us to move our bodies before meditating with some ankles and knee circles, making a figure of eight with our hips, upper body and even our heads! – to release any stress, tension and get negative feelings out before sitting down.
Are You The Martyr, The Wife, The Mother, The Friend, The Listener, The Complainer, The Victim?
It was interesting to learn about our "Sub Personalities" and how they are likely to crop up when you quieten your mind in Meditation eg: the many roles we play in life like :  "the martyr, the wife, the mother, the friend, the listener, the complainer, the victim" that constantly whirr around in our heads. Stuff relating to them can come up during Meditation.
Get Yourself Into The Zone Of Meditation With Sound, Dance Or Movement
I'm looking forward to experimenting further with the different "Gateways" into Meditation – that help to take a person into the silence for example : sound meditation, guided relaxation, dance movements etc.
How Meditation Can Make A Difference To Your Life – Main Insights
I could write tons of stuff about the amazing day, but I will leave you with just a few of the main insights of the day –  Meditation helps you:
Be at ease in your body.
Nurture an "Attitude of loving kindness and passion to yourself and others".
By meditating and being kind to yourself increases your Oxytocin – which triggers endorphines, which reduce stress and open up the flow of tissues for a healthy body.
It's integrative with your life, not separate.  You can use it to plan your work, as well as calm your mind.
When the going gets tough – and you're busy – you need to Meditate more, not less!
It's been said that "One good Meditation is worth a year's living".
If you're keen to learn lots of valuable nuggets about Meditation that's not complicated and by "keeping it simple", then look no further than William Bloom.
I highly recommend William Bloom's books.
Click on the links below to learn more :
"The Endorphine Effect: A Breakthrough Strategy For Holistic Health & Spiritual Wellbeing"
and :
"The Power Of Modern Spirituality: How To Live A Life Of Compassion And Personal Fulfilment"
Your mind, body and soul will be glad you did!