Can Emotional Freedom Techniques / EFT / Tapping Really Help You?
Are you struggling with stress and overwhelm, feeling like you just can't seem to cope?
Do you suffer with sudden and intense anxiety or fear – Sometimes to the point where it affects you physically?
Do you really feel strong physical symptoms like:  butterflies in your tummy, palpitations, a racing heart, sweaty palms, muscle tension and more.
Have you recently been having trouble dealing with your emotions – Maybe feeling miserable, sad, angry, jealous or depressed?
Are you having a nightly battle with insomnia – sometimes wide awake as the clock tolls at 3am?
Do people sometimes say to you "Oh, just pull yourself together, you'll be alright?"
How about addictions – do you struggle with cravings for sugary or salty foods?
Or do you feel like you just need to keep eating – you just can't seem to stop?
Has your weight been creeping up and you've piled on the pounds because you're comfort eating – and your confidence has disappeared?
Are you feeling lost and worried about what the future holds? Maybe thinking "Will my future be happy and fulfilled"?
Are your family priorities shifting? Do you find you're saying to yourself "It's time for me now!" "But what's my purpose in life, what's my big dream?"
Have you seemingly spent hours browsing around the web, listening to this expert and that, gathering information and getting completely overloaded. You want help now with overcoming  your health or life's challenges.
Yes, EFT Is Revolutionising The Field Of Health & Wellness Now – But How Long Has It Been Around?
The healing concepts that EFT is  based upon, have been in practice in Eastern medicine for over 5,000 years.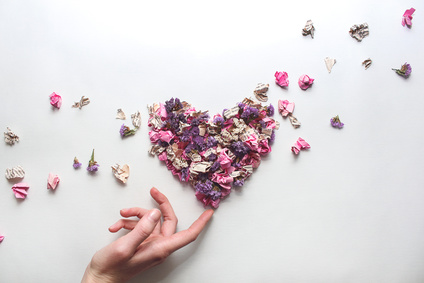 "EFT is a simple, powerful process that can profoundly influence gene activity, health and behaviour"
Bruce Lipton – Author of "Biology of Belief"
How Can EFT Make A Difference To YOUR Life?
You can use EFT for the long list of issues mentioned above – You can try it on just about everything!
Overall you will feel more emotionally balanced, happier, lose weight, have more focus, be more productive and your immune system with function better too – and so much more.
EFT works by "rewiring the brain" –  helping bring the mind and body back into balance.
You'll notice a change in your thinking and actually feel different in your body – health issues clear up, relationships improve, physical pain reduces and other major shifts.
It will help you to get to the root of the underlying emotional issues and shift those unconscious beliefs and emotions that you may be holding on to.
This, in turn, shifts your nervous system and it has a "knock on effect" to your digestion, your endocrine systems, hormones, energy levels and so much more!
You'll feel more motivated to address your health issues, to tackle those food cravings, start exercising and lose weight.
Why Do So Many Top Experts Recommend Emotional Freedom Techniques / EFT /Tapping?
You may recognise a few of these names: Dr Joseph Mercola, Jack Canfield, Deepak Chopra, Donna Eden, Dr Wayne Dyer, Louise Hay, Dr Lissa Rankin, Bob Proctor, Kris Carr, Cheryl Richardson, Carol Look, Joe Vitale – They're just a few of the Top Experts that are raving fans of EFT.
Why? Because it works!
It's just like acupuncture, but without the, sometimes painful, needles!
You can simply stimulate these meridian points by tapping on them with your fingertips whilst thinking about your specific challenge – literally tapping into your body's own energy and healing power.
This sends a calming signal to your brain that it's rewiring it. Neuropathways are built, so that you'll feel you actually want to do the things that you've been putting off, you'll start to feel better and your life will improve.
EFT is such a powerful tool for helping you to overcome your issues and create the life you want.
Ready To Make Some Changes?