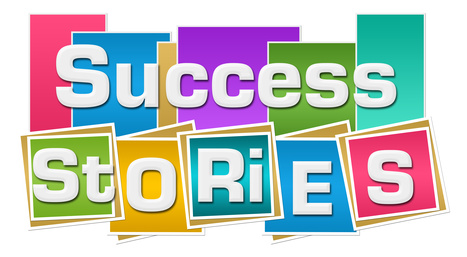 Here's Feedback From Some Of My Happy Clients
 

After 2 Skype sessions with Annie, I had quit my job,

left my now ex-boyfriend and moved into another city!
"I met Annie in a "Business Link" meeting where I represented the company I was working for as "Head Of Business Development".
I was drawn by her positive energy, can-do attitude and ideas.  Having been a guinea pig for several friends studying life coaching I had a vague idea what it was all about.  I approached Annie because I wanted to organise my time in order to make a business plan for my own creative work.  After 2 Skype sessions with Annie, I had quit my job, left my now ex-boyfriend and moved into another city!
We all know what we want but sometimes we just need that little extra push from someone who is not the closest friend/family member.  What I learnt is that all aspects of life are linked together.  Contact Annie if you are prepared for a change – for the better!
I keep in touch with Annie and consider her as my mentor.  Keep up the fantastic work Annie!  You are amazing!"
Multimedia Journalist
I Can Honestly Say The Coaching I Have Received Has Helped Enormously
"I must admit I was sceptical that Life Coaching would have any benefit for me.  My life has gone through the most hectic period and I can honestly say the coaching I have received has helped enormously.
Dentist
I Feel More Optimistic And Able To Deal With My Problems More Positively
"Many thanks to a professional, excellent Practitioner.  This non-invasive, very therapeutic treatment is remarkably effective.  Annie is intuitive and empathetic.  I feel more optimistic and able to deal with my problems more positively.  Annie has a gifted approach to teaching how to employ the method properly."
Emotional Freedom Techniques (EFT) Client – Birmingham, West Midlands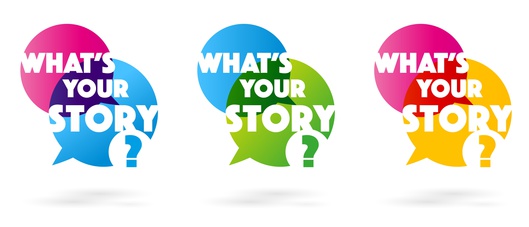 Annie Quickly Realised What My Core Issue Was
"As a new business owner I found that without good time management skills, life can be very overwhelming. Annie quickly realised what my core issue was and helped me to work on it. I feel that I can master my time much better now. I would recommend Annie's life coaching to everyone"
Owner – Fitness Studio – West Midlands
It Focused Me In A Way That I Would Not Have Been Able To On My Own
"I found the whole experience most enjoyable and extremely rewarding.  It focused me in a way that I would not have been able to on my own and encouraged me to make decisions that I have perhaps been putting off in the past. I have also already recommended life coaching to several of my friends."
Housewife & Mum to 2 Children
 My Positivity About Life In General Has Improved
"The sessions were very good for my motivation and helped me to achieve a number of things I may otherwise have left.  My positivity about life in general has improved and I would definitely consider life coaching again and would recommend the experience to others"
Local Government Officer
Thank You For Sharing This Wonderful Technique With My Family



"Annie gave myself and my girls a very effective tool during our EFT group session, which we now use during times of stress – especially during exam times when teenagers can become very anxious – and this certainly helps them to become centred and back on focus.  Thank you for sharing this wonderful technique with my family, which no doubt will help us during our difficult times."
Director of Tea Company

 I Felt That My Self-Esteem And Confidence Had Improved Considerably
"I felt that my self-esteem and confidence had improved considerably and I felt more motivated towards life in general.  Annie was very patient with me and encouraged me in a firm, but gentle way to achieve my goals."
Medical Secretary
 Talking To Annie Made Me More Positive and Confident
"I thought the whole experience was very positive.  I began to think about certain aspects of life in a different way.  Talking to Annie made me more positive and confident about tackling the themes chosen"
District Nurse
Annie Has Been A Catalyst To Help Me Improve My Communication Skills
"Annie has a wonderfully professional and positive approach.  I started with some life coaching.  More recently, this has moved on to Annie showing me how to use the "Emotional Freedom Techniques". The result is I have been able to lose some self-limiting beliefs.  Annie has been a catalyst to help me improve my communication skills."
Investor
Annie Encouraged Me To Refocus On Finding A Healthy Work/Life Balance
 "I was going through a particularly stressful period at work and Annie helped me with her friendly and positive approach. She encouraged me to refocus on finding a healthy work/life balance by using her Life Coaching and "Emotional Freedom Techniques" skills. I have found that learning "Emotional Freedom Techniques" has been a valuable tool in  helping me to cope with the stresses of modern life."
Data Analyst Consultant –  West Midlands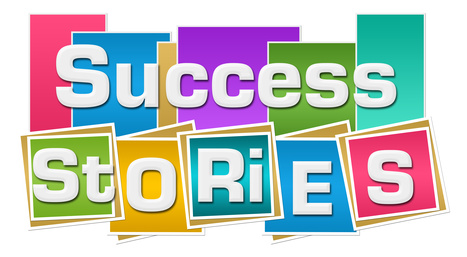 The testimonials above are all 100% genuine and from real clients.  Due to the confidential nature of Emotional Freedom Techniques (EFT) and Life Coaching, some clients understandably prefer not to be in the public eye, so for this reason I have not disclosed their names.  However, should you wish to speak to any one of them, they would be happy to do so.
"Our deepest fear is not that we are inadequate.
Our deepest fear is that we are powerful beyond measure.
It is our light, not our darkness, that most frightens us."
Marianne Williamson